North Conway NH Arts, Theatre and Entertainment
The availability of arts and entertainment in the area is one of the many reasons the North Conway NH area continues to be selected as a top destination in America in addition to a variety of outdoor recreation, lodging and dining options, and tax-free shopping all within a short drive of this classic New England village. Make plans to attend a production at the oldest ongoing professional summer theatre in the United States or a timber frame barn featuring national musical acts year round!
Please check out some of the fine North Conway area Arts, Entertainment, Playhouses & Theatres below and be sure to let them know that you found them on North Conway NH. com!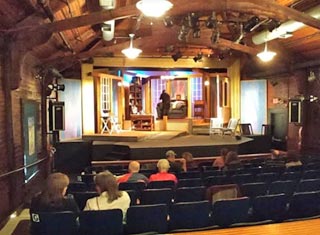 M&D Playhouse
at the Historic Eastern Slope Inn Playhouse
2760 White Mtn. Hwy.
North Conway, NH 03860
603-733-5275
An award winning community-based theatre that provides year-round professional quality cutting edge dramas, comedies and musicals while collaborating with the community to make a difference.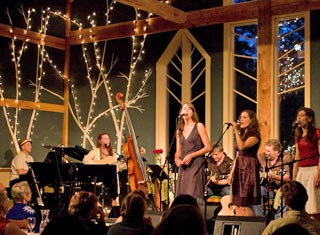 Stone Mountain Arts Center
695 Dugway Rd.
Brownfield, ME 04010
207-935-7292
Nestled in the foothills of the White Mountains across the border in Brownfield, Maine, just a short drive from North Conway village, is this beautiful timber frame music hall hosting national acts up close and personal in an equally beautiful setting.