North Conway NH Area Youth Camps
With a nearly endless amount of outdoor recreation opportunities, the North Conway NH area is a great destination for camp. Most are predominantly summer programs but some do offer winter camp activities during school vacations. Area camps become a summer tradition that are enjoyed by several generations!  This is a great way to learn about the outdoors, develop confidence and potentially meet life long friends.
View our list of local North Conway NH area Youth and Summer Camp programs below.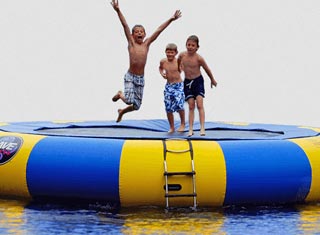 Camp Tohkomeupog
2151 East Madison Rd
East Madison, NH 03849
603-367-8362 or 1-800-414-2267
Founded in 1932, Camp "Tohko" welcomes boys ages 8-16 and a weeklong family camping program in August to East Madison NH. Positive attitudes, firm friendships and friendly spirits support each camper's attempt to expand their horizons.
Other Area Camps …
Attitash –
Route 302
Bartlett, NH 03812
603-374-2368 or 1-800-223-7669
Camp Waukeela –
PO Box 265
Eaton Center, NH 03832-0265
603-447-2260
Mt. Madness Adventure Center LLC –
335 Newman Road
West Ossippee, NH 03890
603-539-7300
Tin Mountain Conservation Center –
1245 Bald Hill Road
Albany, NH 03818
603-447-6991