North Conway NH Area Pet Friendly Lodging

North Conway Pet Friendly hotels and other lodging offer many choices for all types of travelers with their pets. If you are looking for a fun-filled family vacation or a picturesque romantic get-away for the weekend, don't leave your pet behind! You can be sure to find the Pet Friendly hotel or other type of lodging you desire in North Conway and the surrounding Mount Washington Valley area.
10 listings to consider …
Please check out some of the fine pet friendly North Conway hotels and lodging options listed below and be sure to let them know that you found them on North Conway NH. com!!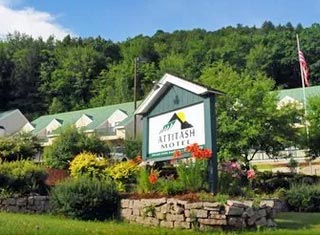 Attitash Marketplace Motel & Suites
US Route 302 & Cowhill Rd.
Bartlett, NH 03812
603-374-2330 or 1-800-862-1600
Choose from well-appointed motel rooms, efficiencies, and suites – only ½ mile from Attitash, and only 3 miles from Story Land! Guests enjoy amenities at Attitash Mountain Village Resort. Some rooms are dog friendly.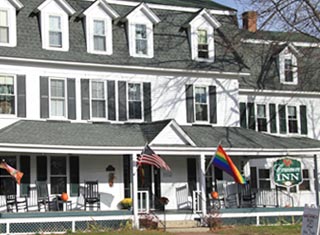 Cranmore Inn
80 Kearsarge St.
North Conway, NH 03860
603-356-5502
In the heart of North Conway, Cranmore Inn is an authentic New England Bed & Breakfast. Walking distance to local attractions. Complimentary breakfast, seasonal pool and hot tub. Rooms have private bath and free Wi-Fi.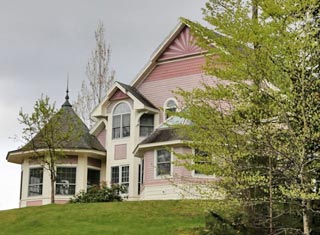 Nordic Village Resort
1 Nordic lane
Bartlett, NH 03812
603-383-9101 or 1-800-472-5207
1.2 miles to Storyland, situated perfectly to explore the Mt. Washington Auto Road, hike Pinkham Notch & Crawford Notch, an easy drive into North Conway. FIVE pools, THREE spas, nightly entertainment for the kids and a wide selection of accommodations.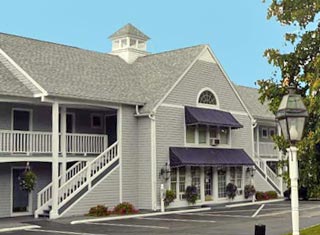 North Conway Mountain Inn
2114 White Mtn. Hwy
North Conway, NH 03860
603-356-2803 or 1-800-319-4405
The North Conway Mountain Inn offers beautifully appointed guest rooms that include private baths, spacious balconies and outdoor corridors affording spectacular mountain views of the Moat and Presidential Ranges.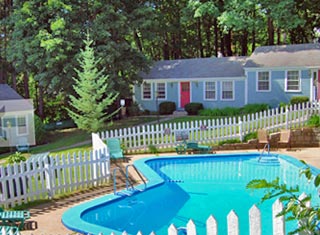 Oxen Yoke Inn, Motel & Cottages
170 Kearsarge St.
North Conway, NH 03860
603-356-6321 or 1-800-862-1600
Offering traditional 'inn' rooms, cottages, and motel rooms for all budgets. Enjoy our outdoor pool in the summer, or the amenities at Eastern Slope Inn Resort, complimentary. Some rooms are dog friendly.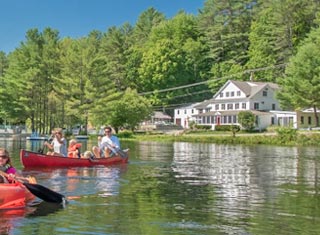 Purity Spring Resort
1251 Eaton Road
E. Madison, NH 03849
Tel 603-367-8896
Celebrating over 100 years of hospitality and lakeside recreation, family-owned Purity Spring Resort has long catered to families, groups and guests looking for traditional country lodging in a setting of forests, lakes and mountains.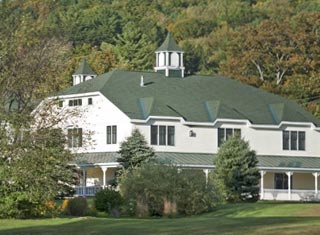 Snowflake Inn
95 Main Street
Jackson Village, NH 03846
603-383-8259 or 1-888-383-1020
Make it a"Perfect Escape" at the "Most Romantic Inn in Jackson, NH!" Creating "World Class Relaxation & Romance" is an Art. Doing it with Fun & Adventure is our Specialty! Unwind by the waterfall in our Tropical Indoor Spa, Ride Horses up Mountains, Golf.. More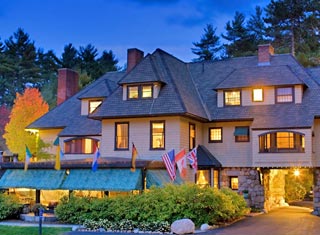 Stonehurst Manor
3351 White Mtn. Hwy.
North Conway, NH 03860
603-356-3113 or 1-800-525-9100
Nestled among pines with majestic mountain views, manicured gardens and excellent services, Stonehurst Manor is a tranquil and relaxing place to spend a getaway. Twenty-six guest rooms and suites available, all with private bath and some with a fireplace, a Jacuzzi or both, and all include dinner and breakfast.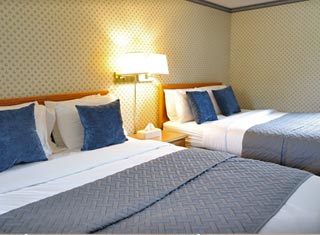 The Villager Motel
Route 302
Bartlett, NH 03812
603-374-2742 or 1-800-334-6988
"Clean & affordable" We have 37 units including cabins, kitchens, fireplaces, kings & queen beds. Sleep 2-8 people! Offering some pet friendly rooms, playground, heated pool, Saco River, picnic tables, grills, & nonsmoking rooms.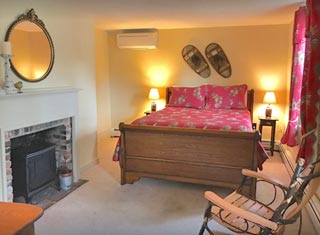 White Birch Inn of North Conway
54 Kearsarge Rd.
North Conway, NH 03860
603-730-5267
Located in the heart of the Village, the beauty of the White Mountains surrounds us. The Inn is just steps away from many of the best restaurants, shops and attractions the region has to offer. All rooms have private baths and free Wi-Fi. We're Pet Friendly!