North Conway NH
Official North Conway Area Guide
North Conway NH Area Hiking Trails and Guides

North Conway NH and the surrounding Mount Washington Valley area have many scenic hiking trails available for all skill levels. Over 1200 miles of trails wind through the 780,000+ acre White Mountain National Forest. There are also local guides who can aid you in the more difficult climbs as well as teach you wilderness survival skills. Area outfitters have a comprehensive selection of clothing and accessories along with area guide books and first hand knowledge about what you'll need to enjoy your time on the trails.
Be Prepared! It's your responsibility to stay safe. Select trails that match your ability. Carry the right gear and be ready for a quick change in weather and remember that there are areas where cell service is not available.
Please check out some of the fine North Conway NH area Hiking trails and guides below.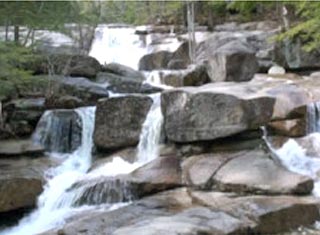 Diana's Bath Waterfalls
West Side Road
North Conway, NH 03860
Definitely worth a visit to this pristine waterfalls area. Easy 6/10ths of a mile hike in to see the falls and wade in the cool waters of the brook.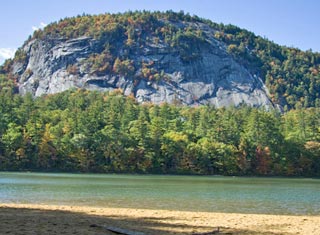 Echo Lake State Park
60 Echo Lake Rd
Conway, NH 03818
603-356-2672
Visit picturesque Echo Lake State Park where you can swim, picnic, hike and enjoy the views from nearby Cathedral and White Horse Ledges.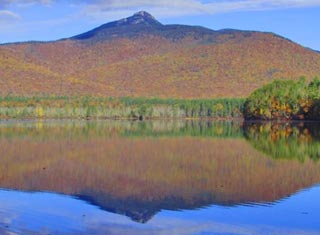 Mt Chocorua Champney Falls Trail
The Champney Falls trail leads to the summit of picturesque Mount Chocorua. The hike is moderate 2-3 hour climb up to the summit. The trail is located 10.7 miles west of Conway NH on the Kancamagus Highway (Rt 112).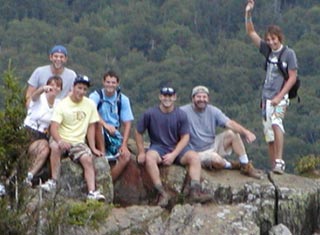 Outdoor ESCAPES New Hampshire, LLC
49 Butternut Lane
Conway, NH 03818
603-528-0136
Individuals, families, and groups can explore N.H.'s wildest places all year. Custom guided day hikes and multi-day hikes are carefully planned with your interests and abilities in mind, including survival skills, snowshoeing, camping, animal tracking, bush-craft, wild edibles, stargazing, and birding.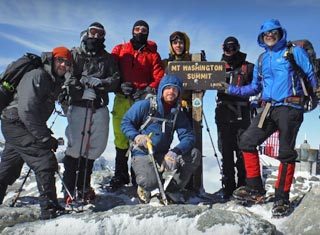 Redline Guiding ( We come to you)
603-617-8788
North Conway, NH
Our Customized hiking, snowshoeing, skiing, and mountaineering adventures ensure the best possible experience. Additionally, courses like winter mountaineering skills, camp craft, river crossing, hiking intro, and wilderness navigation are available. Need gear? Our "Ready Packs" ensure you are properly outfitted.
Other Area Resources and Outfitters …
AMC Joe Dodge Lodge –
Pinkham Notch, Rt. 16
Gorham, NH 03581
603-466-2727 or 1-800-262-4455
Eastern Mountain Sports –
1640 White Mtn. Hwy.
North Conway, NH 03860
603-356-5433
Ragged Mountain Equipment –
279 NH Route 16-302
Intervale, NH 03845
603-356-3042