North Conway NH
Official North Conway Area Guide
North Conway NH Hotels and Motels

North Conway hotels offer many choices for all types of travelers and all budgets. Whether you are looking for a fun-filled family vacation or a picturesque romantic get-away for the weekend, you can be sure to find the hotel you desire in North Conway and the surrounding Mount Washington Valley area.
More than 30 listings to review …
Please check out some of the fine North Conway hotels and motels listed below and be sure to let them know that you found them on North Conway NH. com!! Be sure to check out our current North Conway Coupons for Lodging.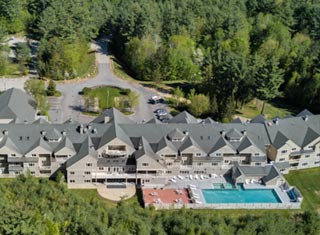 Grand Summit Hotel at Attitash
104 Grand Summit Rd.
Bartlett, NH 03812
603-374-6700 or 1-833-374-6700
Located slope side at the base of Bear Peak at Attitash resort. Variety of rooms & suites, outdoor heated pool and hot tubs. Your true mountain escape.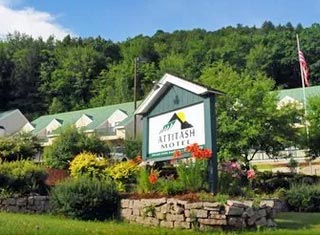 Attitash Marketplace Motel & Suites
US Route 302 & Cowhill Rd.
Bartlett, NH 03812
603-374-2330 or 1-800-862-1600
Choose from well-appointed motel rooms, efficiencies, and suites – only ½ mile from Attitash, and only 3 miles from Story Land! Guests enjoy amenities at Attitash Mountain Village Resort. Some rooms are dog friendly.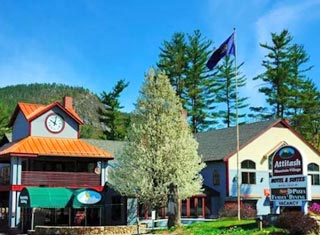 Attitash Mountain Village Resort
US Route 302 & River Run Rd.
Bartlett, NH 03812
603-374-6500 or 1-800-862-1600
We offer suites, townhouses and trail side units sleeping up to 14 people. Many feature kitchens, fireplaces, spa tubs and mountain views. Guests enjoy indoor & outdoor swimming pools, hot tubs, tennis and more!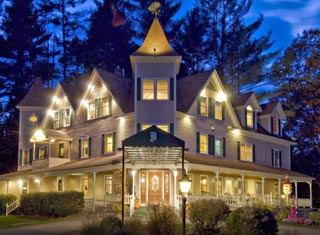 Bernerhof Inn Bed & Breakfast
342 Route 302
Glen, NH 03838
603-383-4200 or 1-8877-389-4852
Beautiful 1880 Victorian Inn with 12 guest rooms and suites with 2 person Jacuzzi spa tubs, fireplaces: all include a full breakfast. Onsite Spa treatments and Black Bear Pub & Martini Bar. Free double electric car charging station. Minutes to 10 ski areas.
Briarcliff Motel
2304 White Mtn. Hwy.
North Conway, NH 03860
603-356-5584 or 1-800-338-4291
Located in the heart of the Mount Washington Valley. 31 rooms. King & Queen beds. Cable TV, mini-fridge, free wireless. All smoke and pet free. Porches w/ mountain views. Walk to Conway Scenic Railroad.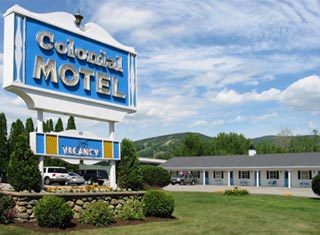 Colonial Motel
2431 White Mtn. Hwy.
North Conway, NH 03860
603-356-5178 or 1-866-356-5178
Old fashioned hospitality at a family owned Motel. Closest to the village & minutes to attractions. Clean rooms, whirlpool tubs, suites, pool, coffee, fridge, AC, WIFI, CCTV, microwave. Handicap accessible.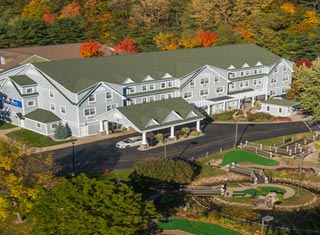 Comfort Inn North Conway
2001 White Mtn. Hwy.
North Conway, NH 03860
603-356-8811 or 1-866-647-8483
100% Smoke Free, Eco-Friendly Comfort Inn & Suites- A great place for families during the Summer and Winter seasons and for shoppers and those looking for a quiet getaway during the Fall and Spring.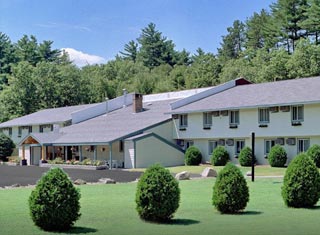 Eastern Inns
2955 White Mtn. Hwy.
North Conway, NH 03860
603-356-5447 or 1-800-628-3750
Located only 10 minutes from Story Land, our Hotel style Inn offers complimentary continental breakfast. Come and enjoy our indoor pool, hot tub, 2 game rooms and more. All rooms are smoke free and include free Wi-Fi.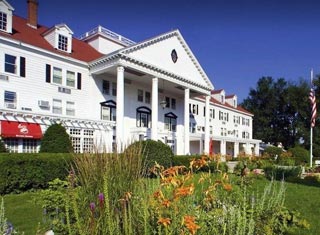 Eastern Slope Inn Resort
2760 White Mtn. Hwy.
North Conway, NH 03860
603-356-6321 or 1-800-862-1600
Elegant 40 acre resort in North Conway Village where guests can walk to everything – with traditional hotel rooms, or spacious suites and townhouse style accommodations. Indoor heated pool, tennis courts, workout room & more!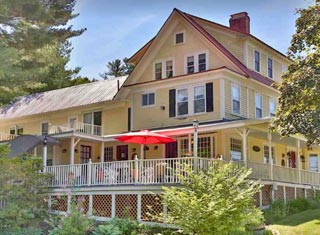 Eastman Inn
2331 White Mtn. Hwy
North Conway, NH 03860
603-356-6707 or 1-800-626-5855
14 room B&B in North Conway Village. Full wrap-around porch with rockers. Private baths, gourmet breakfast, cable TV & window A/C's. Your Elegant & Romantic Home away from Home. Reservations.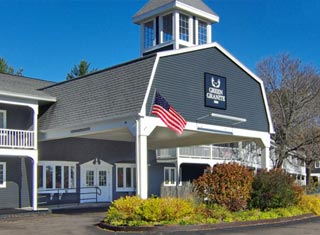 Green Granite Inn & Conference Center
1515 White Mtn. Hwy.
North Conway, NH 03860
603-356-6901 or 1-800-468-3666
Set in the White Mountains of NH, the Green Granite Inn offers a fun, relaxing environment for you to enjoy your vacation. With Free Deluxe Continental Breakfast and Wi-Fi. Call us Direct for more information.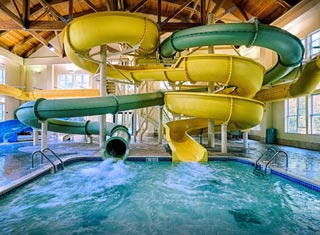 Hampton Inn & Suites
1788 White Mtn. Hwy
North Conway, NH 03860
603-356-7736 or 1-800-HAMPTON
One of North Conway's newest hotels, the Hampton Inn and Suites, boasts a four story, attached, indoor water park! All rates include hot and cold breakfast buffet & unlimited water park use. Welcome to Hampton, we love having you here!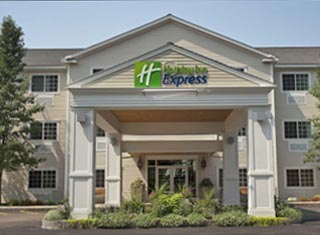 Hoiday Inn Express
1732 White Mtn. Hwy.
North Conway, NH 03860
603-356-2551 or 1-888-465-4329
Delight in a convenient hotel tailored for your family. Play in our heated pool & hot tub. Connect with free WiFi. Enjoy free breakfast before visiting nearby tax-free shopping and attractions.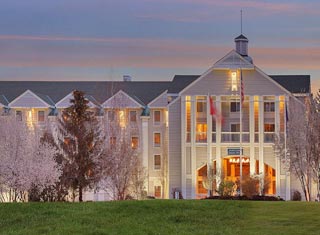 North Conway Grand Hotel
72 Common Court
North Conway, NH 03860
603-356-9300
This four-story North Conway NH hotel, adjacent to Settlers Green Outlet Village, offers 181 guestrooms and 19 suites, playground, indoor and outdoor pools, hot tub, fitness center and the Mountainside Restaurant and Tavern.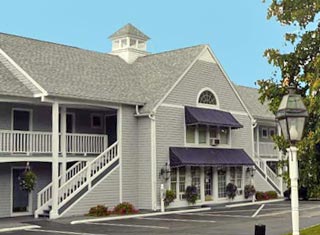 North Conway Mountain Inn
2114 White Mtn. Hwy
North Conway, NH 03860
603-356-2803 or 1-800-319-4405
The North Conway Mountain Inn offers beautifully appointed guest rooms that include private baths, spacious balconies and outdoor corridors affording spectacular mountain views of the Moat and Presidential Ranges.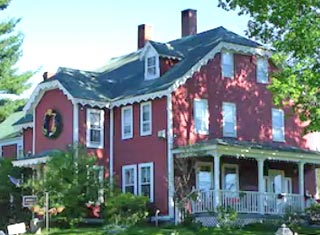 Old Red Inn & Cottages
2406 White Mtn. Hwy.
North Conway, NH 03860
603-356-2642 or 1-800-338-1356
1810 Farmhouse with all the amenities at your disposal. From our 10 private cottages to the heated pool, private baths & our famous homemade breakfast, your stay is sure to be a memorable one!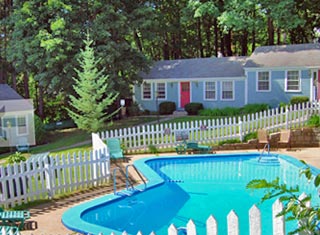 Oxen Yoke Inn, Motel & Cottages
170 Kearsarge St.
North Conway, NH 03860
603-356-6321 or 1-800-862-1600
Offering traditional 'inn' rooms, cottages, and motel rooms for all budgets. Enjoy our outdoor pool in the summer, or the amenities at Eastern Slope Inn Resort, complimentary. Some rooms are dog friendly.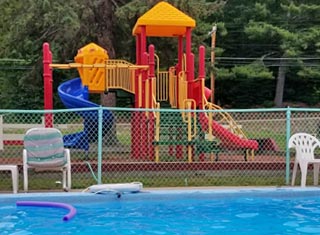 Perry's Motel & Cottages
199 Route 16A
Intervale, NH 03845
603-356-2214
Kid friendly, huge playground, outdoor heated pool, 2 min. to Storyland & Scenic RR. Open year round. Rates vary from $39-$199. Come spend your vacation with us!…… Reservations.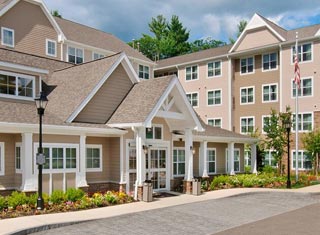 Residence Inn by Marriott North Conway
1801 White Mtn. Hwy.
North Conway, NH 03860
603-356-3024
Residence Inn is North Conway's only all-suite hotel. Spacious King, One and Two Bedroom suites with full kitchens. Enjoy complimentary hot/cold buffet breakfast and WIFI throughout.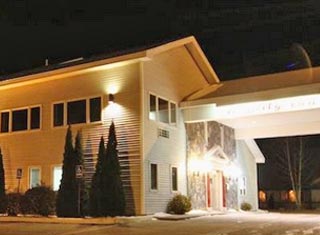 Royalty Inn
130 Main Street
Gorham, NH 03581
603-466-3312 or 1-800-437-3529
Full service Hotel in the White Mountains. We feature Indoor & Outdoor Pools, Jacuzzi, Sauna, Health Club & Restaurant. All rooms with Fridge and Micro. Story Land & Santa's Village Packages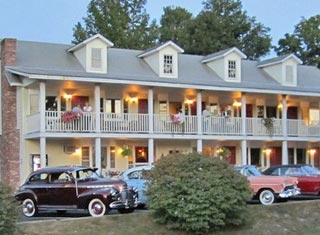 Scenic Inn of Conway
17 Wilder Street
Conway, NH 03818
603-447-3901
Conveniently located in Conway Village at the intersection of Rt.16 & 113. Newly renovated rooms feature flat screen TVs, free Wi-Fi, Air Conditioning & Cable TV. Low rates. Come check us out!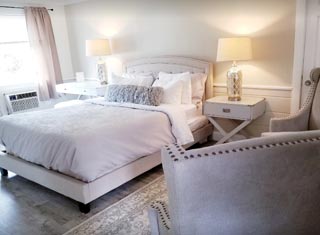 Starlight Lodge North Conway
3537 White Mtn. Hwy.
North Conway, NH 03860
603-356-3551 or 1-800-433-3551
Country Inn Charm….Motel Convenience
Come stay with us in the heart of the White Mountains minutes from many Attractions, Restaurants & Shopping. All rooms have cable TV, phones and private bath.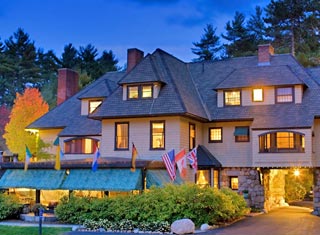 Stonehurst Manor
3351 White Mtn. Hwy.
North Conway, NH 03860
603-356-3113 or 1-800-525-9100
Nestled among pines with majestic mountain views, manicured gardens and excellent services, Stonehurst Manor is a tranquil and relaxing place to spend a getaway. Twenty-six guest rooms and suites available, all with private bath and some with a fireplace, a Jacuzzi or both, and all include dinner and breakfast.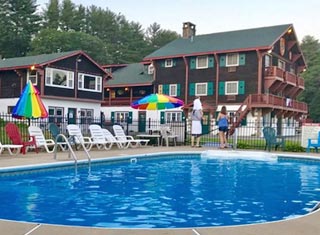 Swiss Chalets Village Inn
457 Intervale Resort Loop
Intervale, NH 03845
603-356-2232 or 1-800-831-2727
We offer comfortable rooms at affordable rates. Located close to Storyland & Attitash yet minutes to North Conway Village & Shopping. Heated Outdoor pool & Hot Tub, game room, continental breakfast. Renovated rooms, some with fireplaces and hot tubs. Pet friendly rooms available.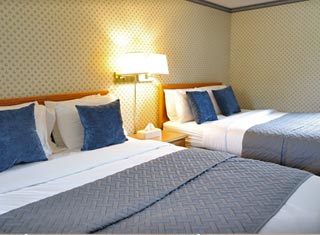 The Villager Motel
Route 302
Bartlett, NH 03812
603-374-2742 or 1-800-334-6988
"Clean & affordable" We have 37 units including cabins, kitchens, fireplaces, kings & queen beds. Sleep 2-8 people! Offering some pet friendly rooms, playground, heated pool, Saco River, picnic tables, grills, & nonsmoking rooms.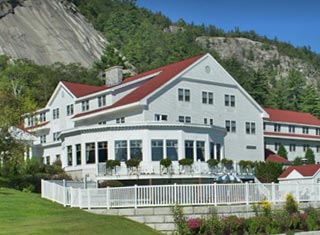 The White Mountain Hotel & Resort
2560 West Side Rd.
North Conway, NH
603-356-7100 or 1-800-533-6301
Location & Luxury just minutes from North Conway Village. Beautifully appointed rooms with spectacular views and modern amenities. Full service Resort with award-wining dining & Tullamore Tavern, golf, tennis, pool, Jacuzzi, saunas, & hiking trails.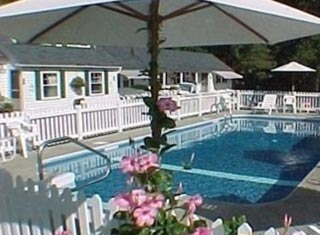 The Will's Inn
438 US Route 302
Glen, NH 03838
603-383-6757 or 1-800-233-6780
The Valley's most comfortable and affordable lodging – a huge selection of motel rooms, kitchenettes, family suites, apartments, cottages and vacation rental homes. Open year round just 2 minutes to StoryLand and Attitash.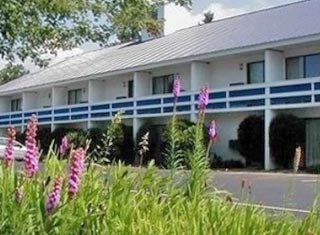 The Yankee Clipper Inn
1769 White Mtn. Hwy.
North Conway, NH 03860
603-356-5736 or 1-800-343-5900
On the way to everything… at the center of it all ! Our Inn features 68 units, indoor Pool, Hot Tub Spa, Fireplaces/ Jacuzzi Bathtubs & The Blueberry Muffin Restaurant on site!.