North Conway NH
Official North Conway Area Guide
North Conway NH Area Winter Hiking Trails and Guides

North Conway NH and the surrounding Mount Washington NH Valley area have many scenic hiking trails available for all skill levels. Did you know that hiking is not just limited to the fair weather months?
There are also local guides who help you navigate a breath-taking winter hike in our area. When winter hiking, you will notice details of your surroundings in greater definition when ground is snow covered.  You'll also discover animal tracks and movement patterns through the snow.  Guides are available to lead you on everything from a half day trek to overnight camping including basic survival skills. Proper clothing is required depending on the adventure you choose.  Remember, there is no bad weather, only bad clothing!
Please check out some of the North Conway NH area Hiking trails and winter hiking guides below.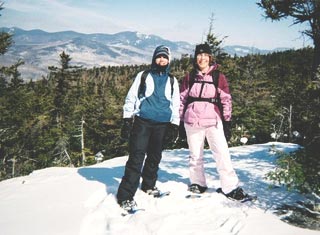 Outdoor ESCAPES New Hampshire, LLC
49 Butternut Ln,
Conway, NH 03818
603-528-0136
Individuals, families, and groups can explore N.H.'s wildest places all year. Custom guided day hikes and multi-day hikes are carefully planned with your interests and abilities in mind, including survival skills, snowshoeing, camping, animal tracking, bush-craft, wild edibles, stargazing, and birding.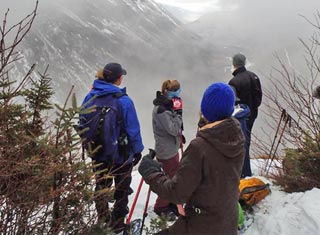 Redline Guiding ( We come to you)
603-617-8788
North Conway, NH
Our Customized hiking, snowshoeing, skiing, and mountaineering adventures ensure the best possible experience. Additionally, courses like winter mountaineering skills, camp craft, river crossing, hiking intro, and wilderness navigation are available. Need gear? Our "Ready Packs" ensure you are properly outfitted.