North Conway NH
Official North Conway Area Guide
North Conway NH Area Scenic Attractions

North Conway, The Mount Washington Valley, and the entire NH White Mountains are full of scenic attractions. Not just limited to summer, you will find many Scenic Attractions waiting for your pleasure in Spring, Summer, Fall and Winter in NH!
Please take a moment and view some of North Conway NH's area Scenic attractions that our region has to offer.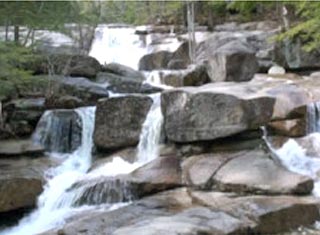 Diana's Bath Waterfalls
West Side Road
North Conway, NH 03860
Definitely worth a visit to this pristine waterfalls area. Easy 6/10ths of a mile hike in to see the falls and wade in the cool waters of the brook.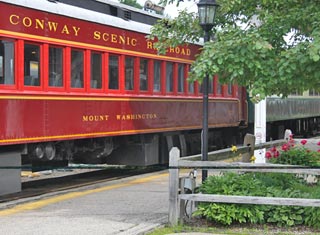 Conway Scenic Railroad
38 Norcross Circle
North Conway, NH 03860
 603-356-5251 or 1-800-232-5251
Old-fashioned train rides, from 1 to 5½ hours, all departing from our 1874 Victorian station in North Conway Village. Excursions offered mid-April through December. Dining car service available June through October.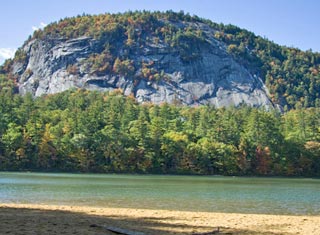 Echo Lake State Park
60 Echo Lake Rd
Conway, NH 03818
603-356-2672
Visit picturesque Echo Lake State Park where you can swim, picnic, hike and enjoy the views from nearby Cathedral and White Horse Ledges.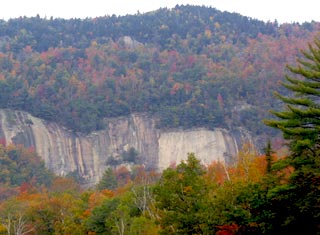 Kancamagus Scenic Highway
Route 112
Conway, NH 03818
A must see! SEE VIDEOS
Enjoy a 34 mile scenic drive along the Kancamangus Scenic Highway starting in Conway and ending in Lincoln NH. Picnic, swim & explore the Swift River, walk along the hiking trails, explore the scenic points of interest along the way.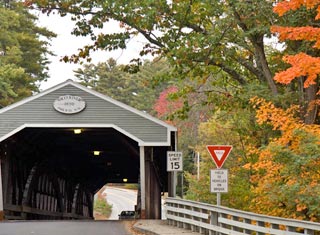 Interested in seeing a piece of local history? Take the time to visit some of the local NH covered bridges in the North Conway Area. There are a total of 6 different covered bridges, all originally built in the 1800's.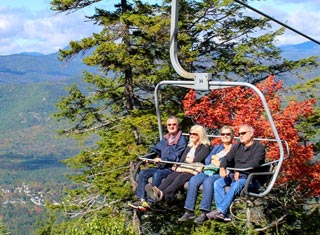 Scenic Chairlift
Attitash Mountain Resort
775 Rt. 302
Bartlett NH 03812
800-223-7669
Climb over 1,450 vertical feet on a round trip tour to the 2,050 foot summit of Bear peak, where the spectacular views of the Presidential Range and the Mount Washington Valley await you. Feel free to bring a bag lunch for a picnic on the summit.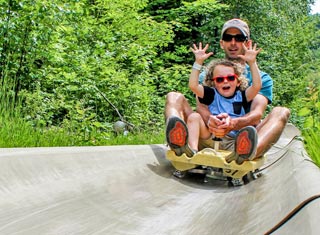 Alpine Slide –
Attitash Mountain Resort
775 Rt. 302,
Bartlett NH 03812
800-223-7669
Two slides, over a mile long, wind through our slopes and forest providing thrills for all those who take to the chutes. Ride up the Flying Yankee Quad Chairlift to begin this exciting journey down rolling slopes, straightaways and, of course, the S-turns underneath the lift.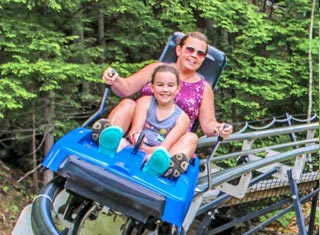 Mountain Coaster –
Attitash Mountain Resort
775 Rt. 302
Bartlett NH 03812
800-223-7669
Take a rollercoaster ride through our forest on the Nor'Easter Mountain Coaster. The experience begins from the Attitash base with a scenic 1,420 Ft. trip uphill before a heart pounding 2,880 Ft. journey down cruising at speeds of up to 25 MPH through banked curves, dips and a helix.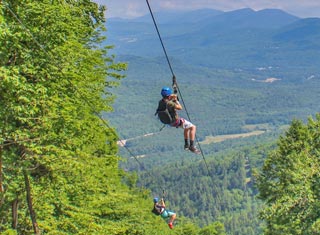 Zipline Tour –
Attitash Mountain Resort
775 Rt. 302
Bartlett NH 03812
800-223-7669
For Thrill seekers and nature lovers alike, control your speed and even stop to enjoy the spectacular view on our mile long zipline – the longest in the East. Reach top speed of 65+ MPH and heights of 250 Ft as you make your way across 4,969 Ft distance from the summit of Bear peak over the valley towards Attitash Mtn. on the Flying Bear Zip.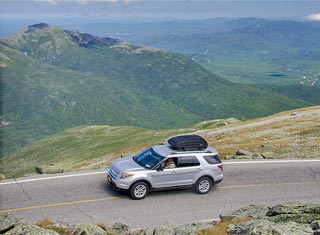 Mt. Washington Auto Road
1 Mount Washington Auto Rd
Gorham, NH 03581 (20 miles north of North Conway)
603-466-3988
Come take a ride up to the summit of Mount Washington & enjoy spectacular views from the tallest peak in the East via the 8 mile Mount Washington Auto Road. Drive your own car or take a comfortable, 2 hr guided tour, which includes an hour on top to explore the summit buildings & environment.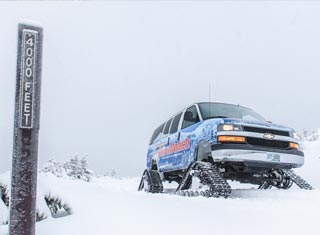 Mt. Washington SnowCoach Tours
1 Mount Washington Auto Rd
Gorham, NH 03581 (20 miles north of North Conway)
603-466-2333
Climb aboard a Mt. Washington SnowCoach for a comfortable winter tour to an extreme world! Powered by a 4track, allwheel powered drivetrain, the 9 passenger Mt. Washington SnowCoach transports guests (weather permitting) into a treeless, subarctic world at 4,200 feet for a truly unforgettable adventure which anyone of any age will enjoy!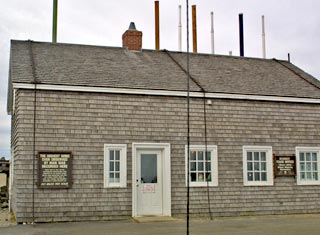 Located at the top of the Mount Washington Auto Road
Gorham, NH 03581
Sitting atop of the Northeast's tallest peak, Mount Washington, is the Mount Washington Observatory. Come and see where the world's fastest wind speed on earth was recorded at 231 MPH in 1934. Make plans to visit the Weather Discovery Center in North Conway Village.
Other Scenic Attractions …
The Cog Railway
Rt. 302 Bretton Woods, NH 03575
1-800-922-8825